Contacts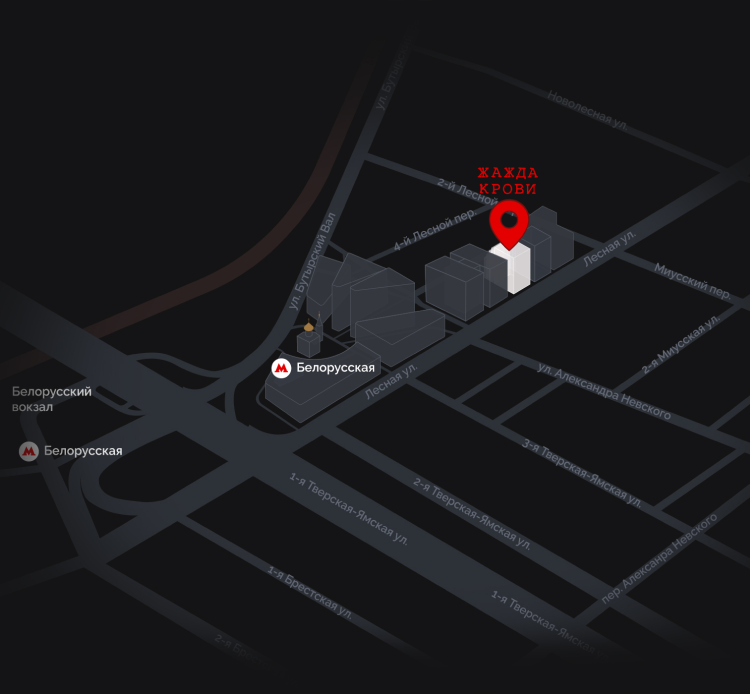 Address:
Moscow, 9 Lesnaya st., Business Center «White Gardens»
Belorusskaya, Mendeleevskaya metro stations
Work hours:
Sun-Thu from 12 p.m. till 12 a.m.
Fri-Sat from 12 p.m. till 1 a.m.
Show on Yandex-maps
Parking
You can use paid city parking in the surrounding streets. For ease of orientation, we recommend using the «Parking» app on your smartphone.
Cost: 380 RUB/1 hour, daily
You also have the opportunity to park your car at the underground parking of our business center «White Gardens». Entrance is carried out from the 3-rd Lesnoy Lane. An assistant will help you to choose a space.
Cost: first 2 hours – 900 RUB, then every 1 hour – 450 RUB