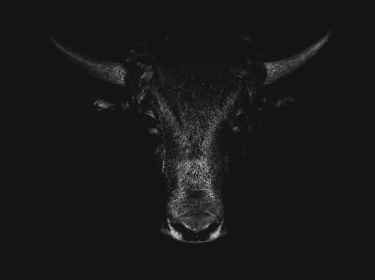 Zhazhda Krovy —
this is
art

of cooking meat

«Zhazhda Krovy is the restaurant for those who want to develop their taste, learn how to deal with meat and enjoy life. The high quality of our steaks is achieved through a clear relationship between the butcher and the chef of the restaurant, one of whom chooses the right diamond, and the other creates a diamond from it»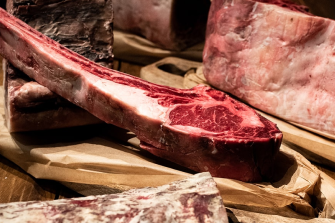 We go beyond the usual notion of meat
Speaking of this with trepidation, we mean a holistic ideology, careful attitude and respect for the product that we have been dealing with for the last 10 years. We control all processes: from feeding and keeping bulls to cutting carcasses, aging meat, cooking and serving it to the table.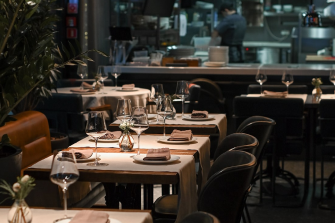 The main principle
We know the history of every product in our restaurant and always choose people who are on the same vibe with us.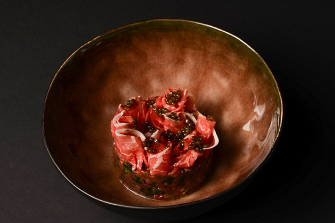 Purity of taste
One of the brightest impressions that you can get at a restaurant is the first emotions from the food that you have cooked at the kitchen with a focus on the main product, without masks and riddles. Start your dinner with a dry-aged meat tartar, which fully reflects our state of mind, passion and thirst. This can be a real discovery for you and may turn the idea of what the world of gastronomy can be like.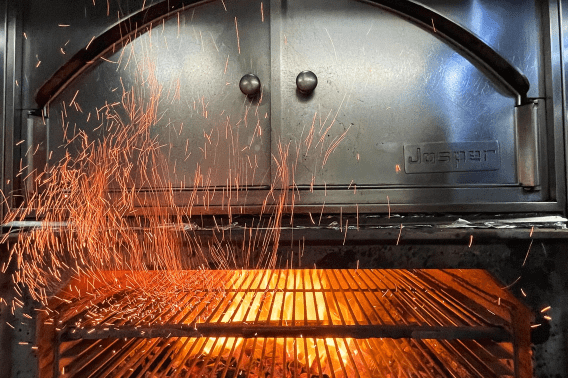 Charcoal
In our work we use the Spanish Josper oven and two types of coal in a special proportion: quebracho from South America and kamado. One gives a pleasant color and flavour to the meat, and the second provides a stable, even heat for the formation of a crust.